Collected Notes is a note-taking platform that can publish your Markdown notes on the internet. Your notes can be kept private or published on a public webpage. You can author notes using the Collected Notes website or the macOS and iOS applications. This is a new application that debuted in the middle of 2020. Some of the kinks are still being worked out, but there's a lot of potential here! See the feature roadmap for a list of stuff that's slated to be implemented.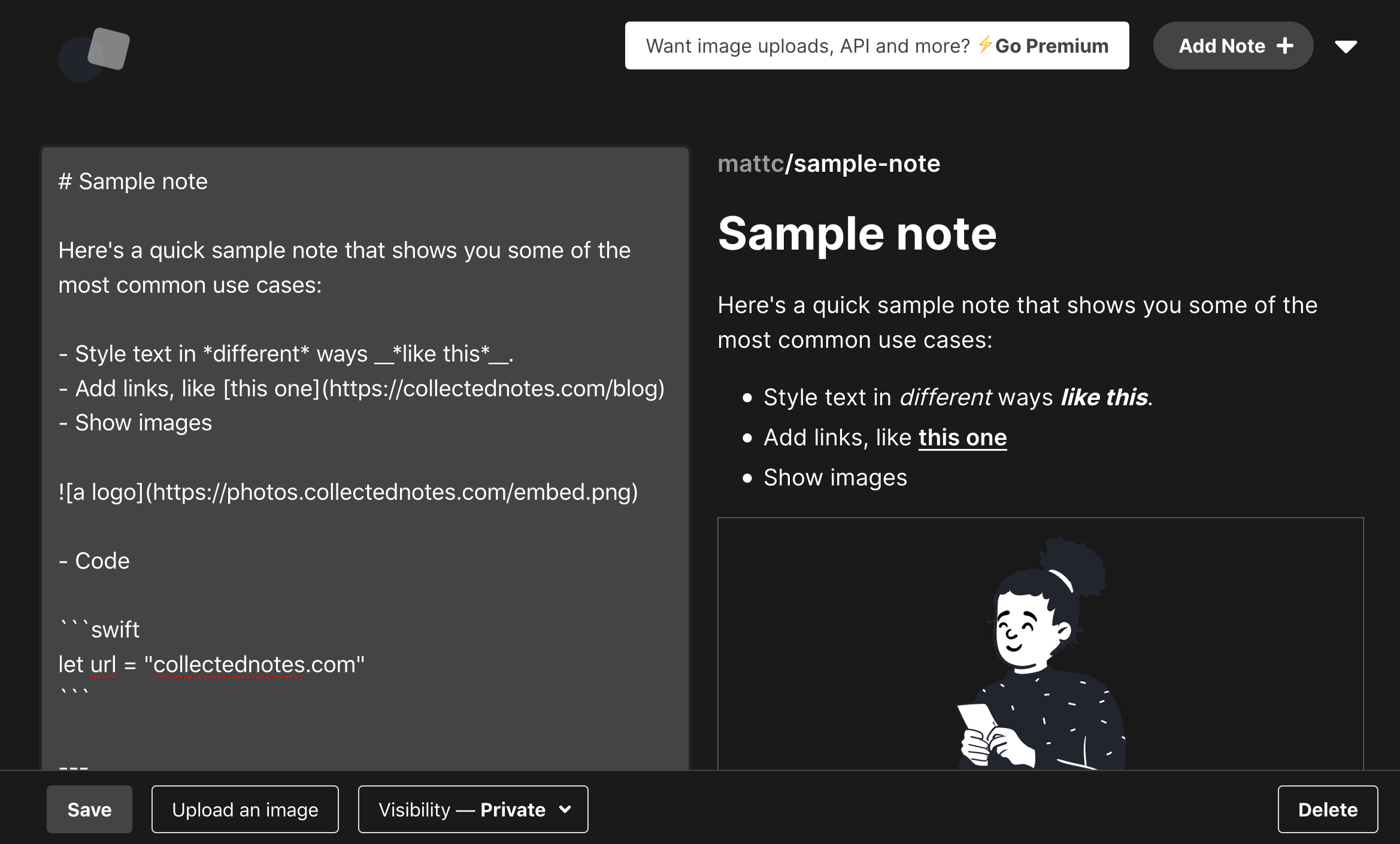 Collected Notes Markdown Support
Collected Notes provides support for the following Markdown elements.