Joplin is a free and open-source note taking application that works on every platform. Joplin's user interface isn't as polished as some of its competitors — it feels more geeky, if that makes any sense — but the application is a favorite among privacy advocates and is recommended by Privacy Guides. Joplin stores notes on your local file system, provides end-to-end encryption, and allows you to synchronize files across devices by storing them on a service like Dropbox or Nextcloud. Or, you can subscribe to Joplin Cloud for syncing.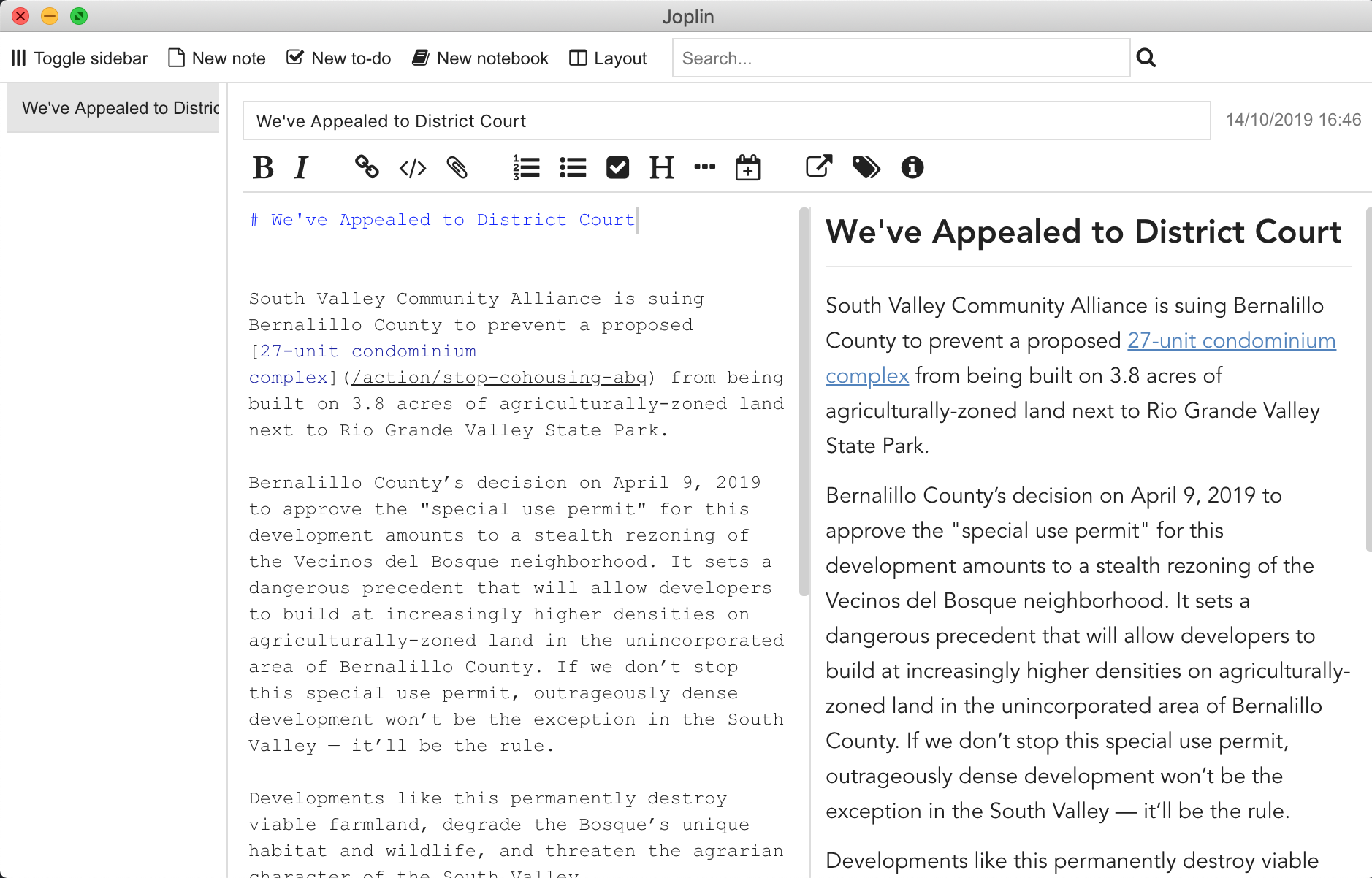 Joplin Markdown Support
Joplin provides support for the following Markdown elements.
Support for Additional Syntax Elements
As an added bonus, Joplin provides support for several obscure elements.
Tip: Most of these elements are disabled by default. You can enable them in Preferences > Plugins.
Element
Markdown
Rendered Output
Abbreviation
*[HTML]: Hyper Text Markup Language
The HTML specification is maintained by the W3C.
The HTML specification is maintained by the W3C.
Insert
++This text has been inserted++
See Also