Logseq is an open-source note taking application that supports Markdown and Orgmode syntax. As it prioritizes privacy, everything is stored locally on your machine for the desktop and web applications. There's not currently a mobile app, but there is an option to use git for note storage and link the repository with Logseq.
Logseq provides a very promising feature set: back links, note graphs (inspired by Roam Research), automated card creation (for learning), templates, and much more.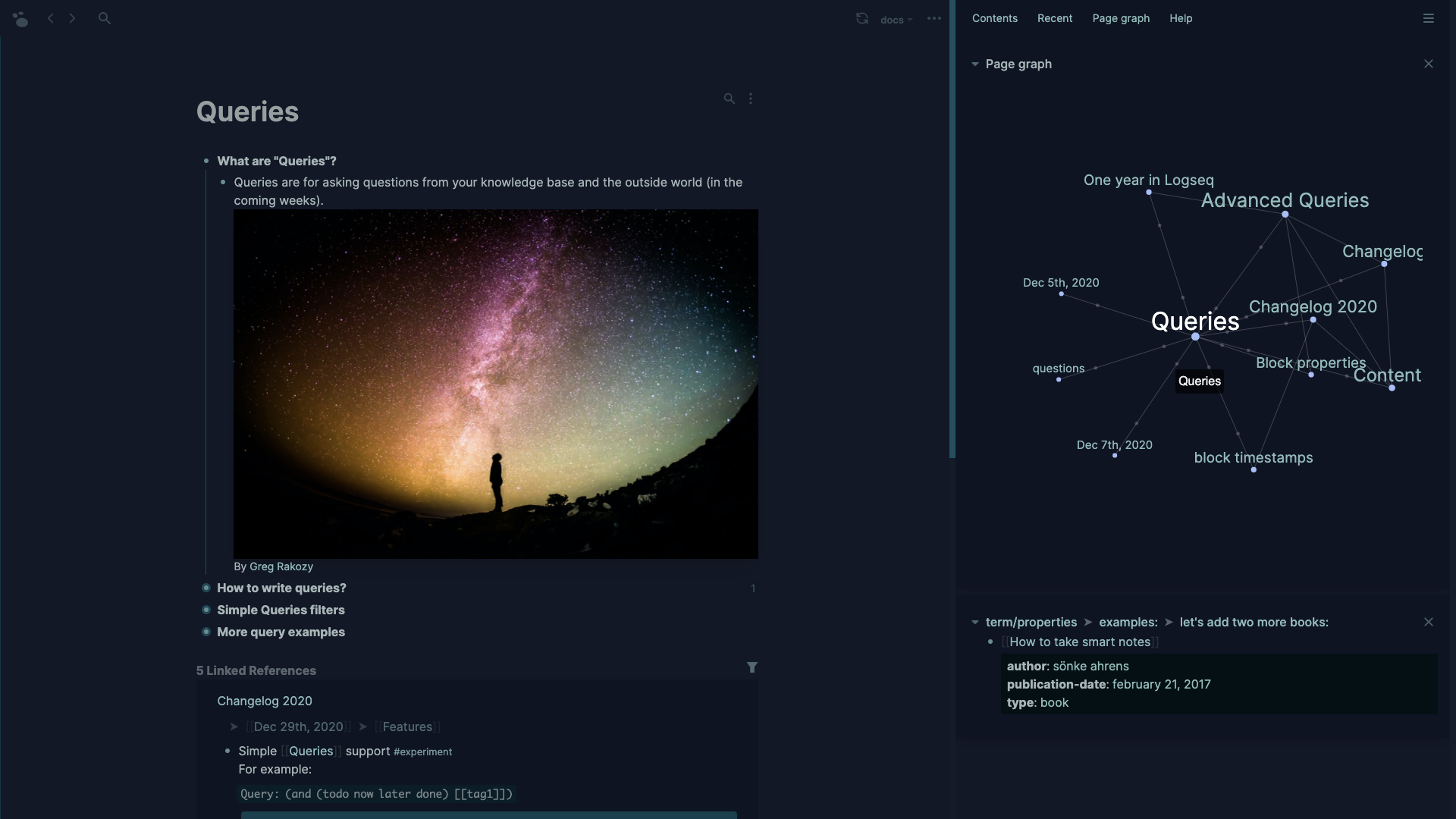 Logseq Markdown Support
Logseq provides support for the following Markdown elements.
See Also