MkDocs is a static site generator designed for building documentation websites. Written in the Python programming language, MkDocs is an open-source project with a lot of community support. A variety of themes are available. In terms of Markdown support, MkDocs does an excellent job supporting the basic syntax elements, but it lacks support for some extended syntax elements.
The application uses the Python-Markdown Markdown processor. You can enable additional extensions.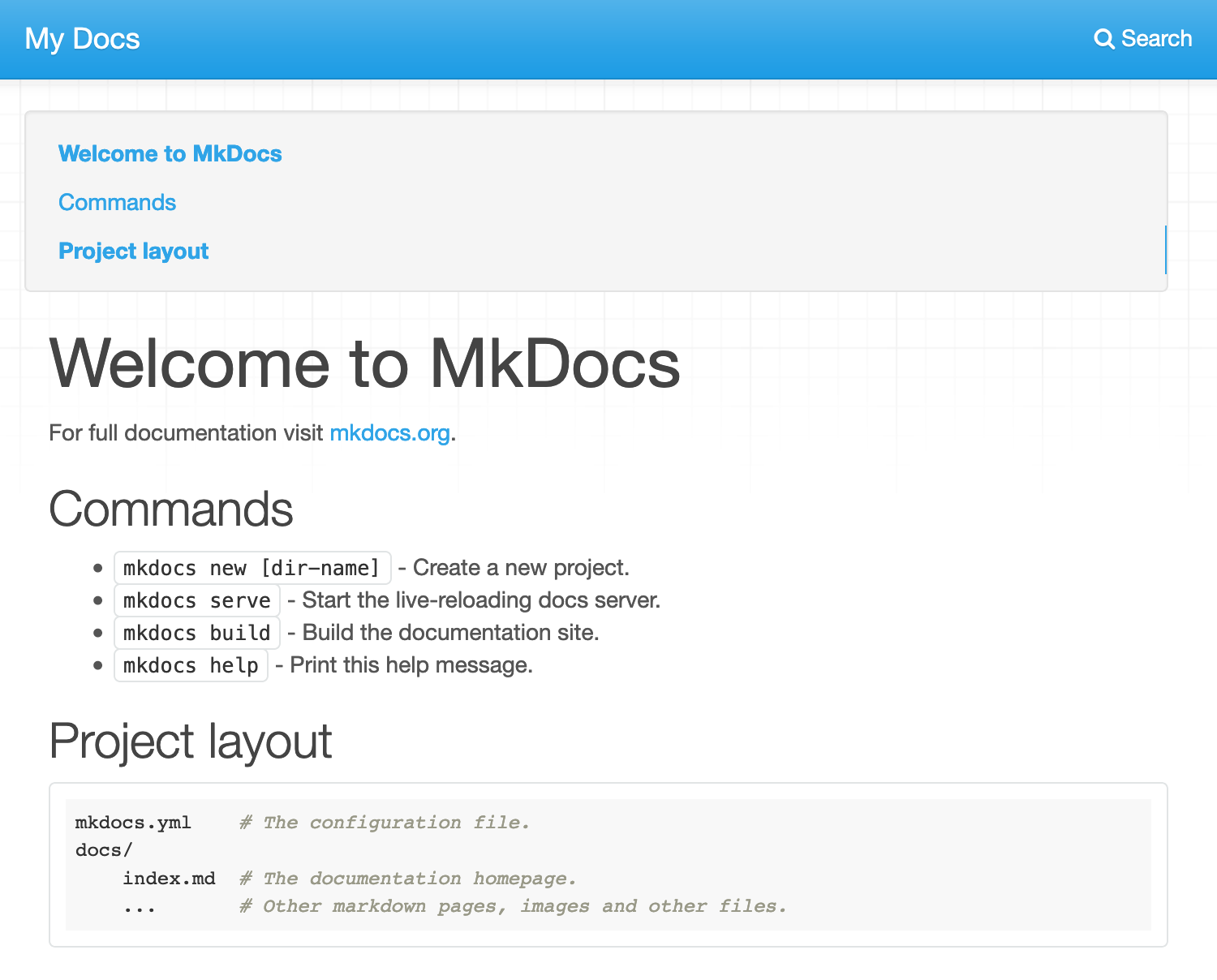 MkDocs Markdown Support
MkDocs provides support for the following Markdown elements.
Using Admonitions
Here's a handy feature: You can enable an extension to use admonitions in MkDocs. This is a quick and easy way to start using notes, warnings, and tips on your MkDocs site. See this GitHub issue for more information and examples.
See Also