Notion is an innovative application that bills itself as an all-in-one knowledge management solution for individuals and teams. You could think of it as a note-taking app or a wiki, but those descriptions don't really do it justice. You really have to try it to get a sense of what it's capable of. Some organizations use Notion for project management and task tracking, among other things. The application can even function as a database of sorts.
Notion has desktop and mobile apps available, as well as a web-based interface. You create an account for yourself and your organization — the accounts are used to sync everything with Notion's servers.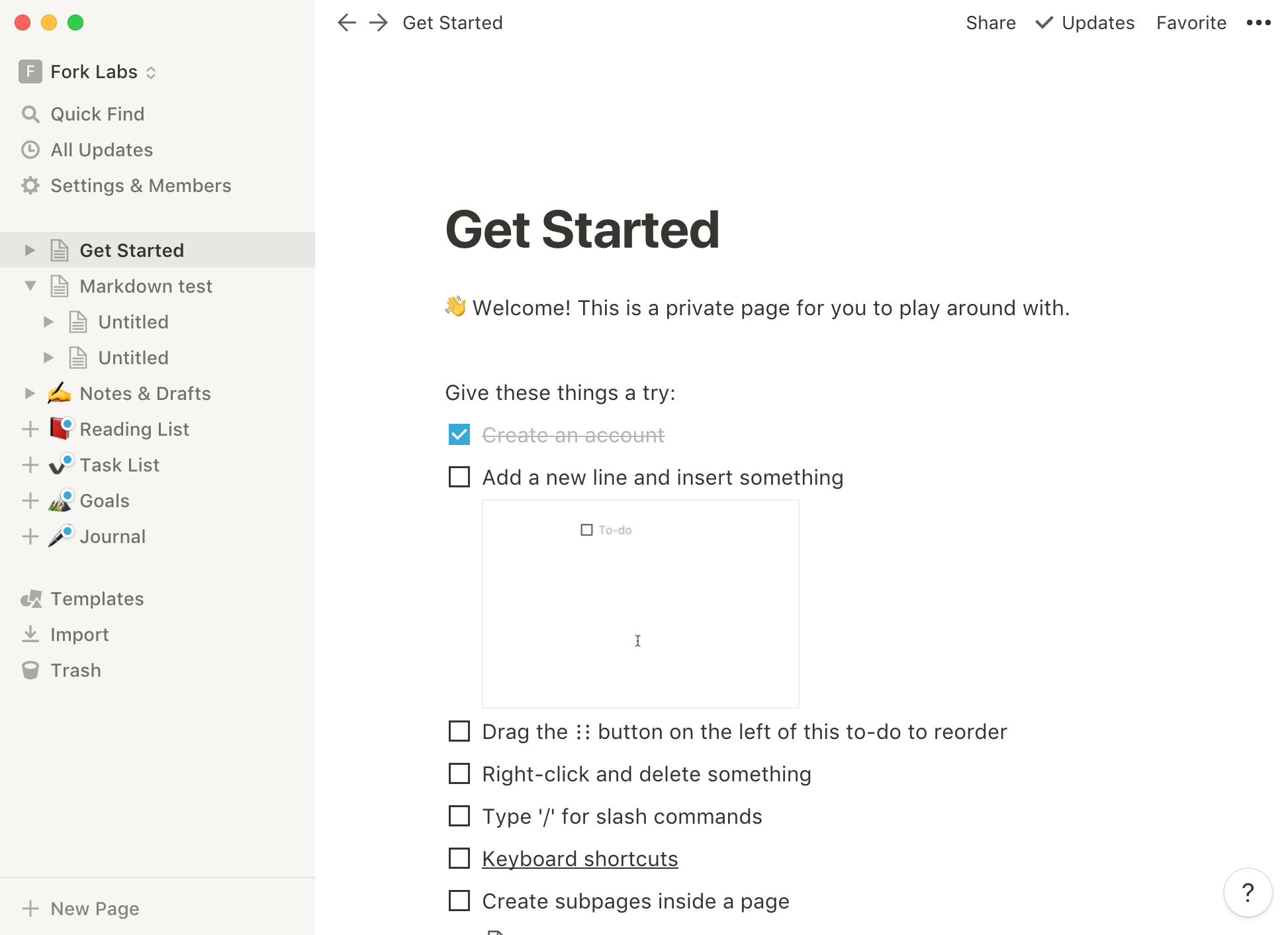 Notion's Markdown support is hit or miss. Copying and pasting Markdown-formatted text into Notion generally works the way you'd expect, but using Notion's live editor to write using Markdown doesn't always work. You can, for instance, use asterisks to make text bold, but trying to use brackets to create a link or pipes to create a table doesn't work — which is strange considering that those syntax elements do work when you copy and paste them in. It's also difficult to edit Markdown-formatted text that you've copied and pasted in Notion.
Notion Markdown Support
Notion provides support for the following Markdown elements.
See Also