Outline is a fast knowledge base and wiki designed for teams. Outline's live editor supports a wide variety of Markdown shortcuts. Documents created in the app are stored in Markdown format and can be exported as Markdown too, so you're never locked in.
Beyond Markdown, Outline supports a range of features such as structured organization of documents, search, read/write permissions, user groups, backlinking, public sharing, and more.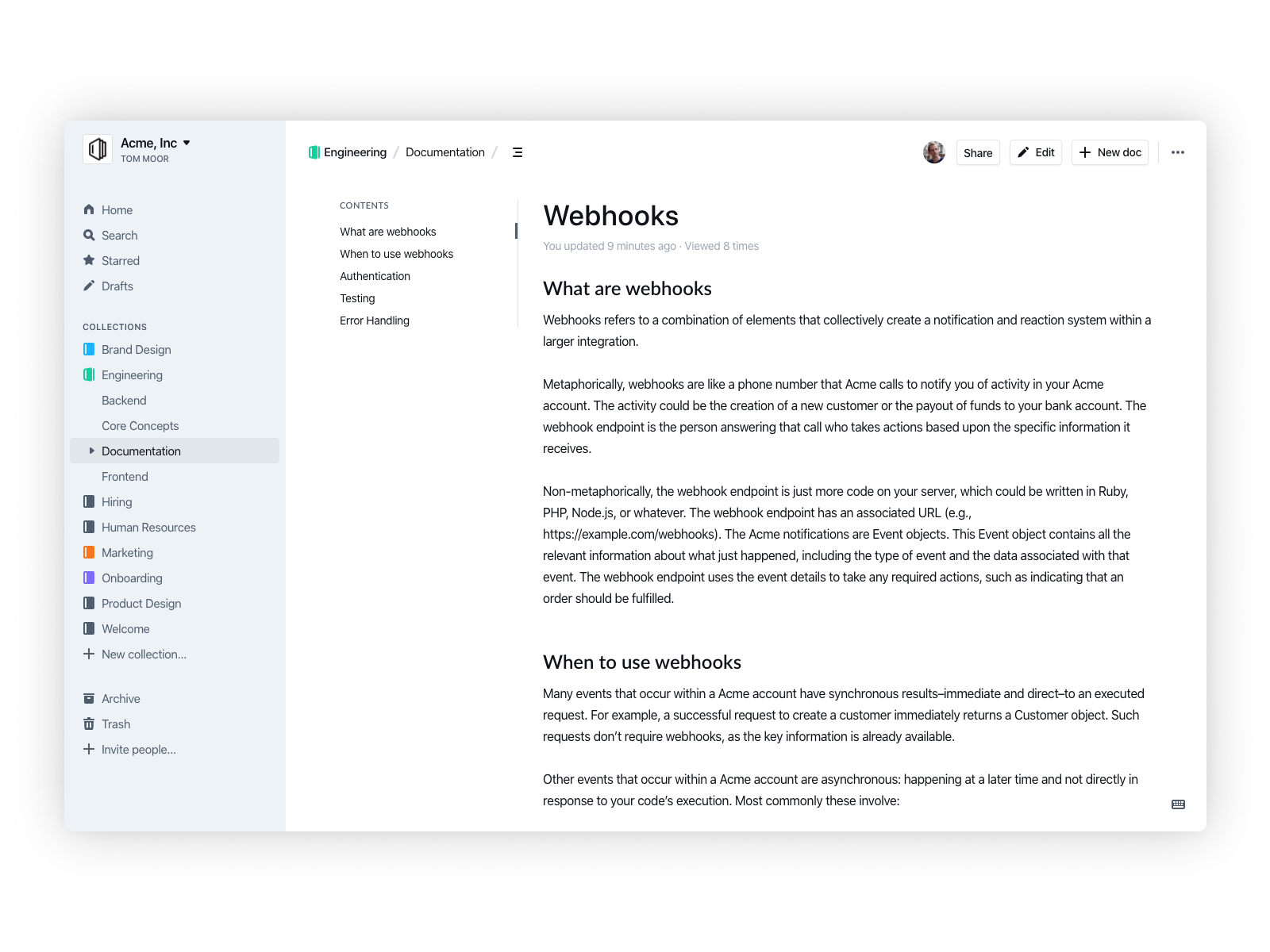 Outline is offered as a hosted service, and is also available for self hosting as a docker container. The source code is publicly available on GitHub.
Outline Markdown Support
Outline provides support for the following Markdown elements.
See Also