Resumey.Pro is a Markdown-based resume builder. Write the resume content in Markdown, try out various designs like Instagram filters, and then download as a PDF. The content editor supports / (slash) commands to quickly apply Markdown syntax. The resume designs also supports customizing accent color, font size, and spacing.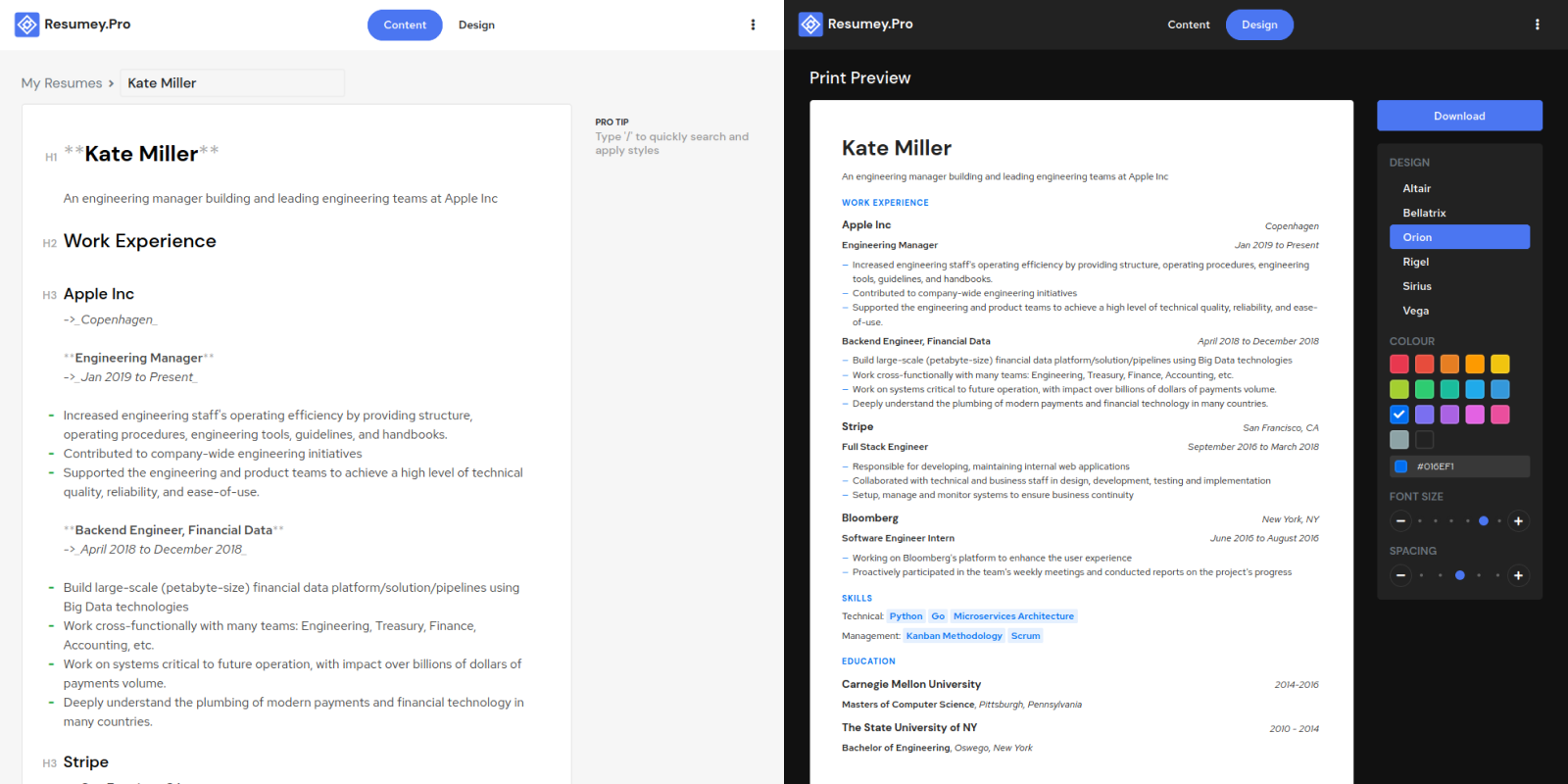 Resumey.Pro Markdown Support
Resumey.Pro provides support for the following Markdown elements.