Squarespace is a popular subscription service for building websites. The service features a drag-and-drop interface that lets you build websites right in your web browser. One of the components available for webpages is a Markdown block — a content area that supports Markdown. You'll see the option when you click the Add Block icon, as shown below.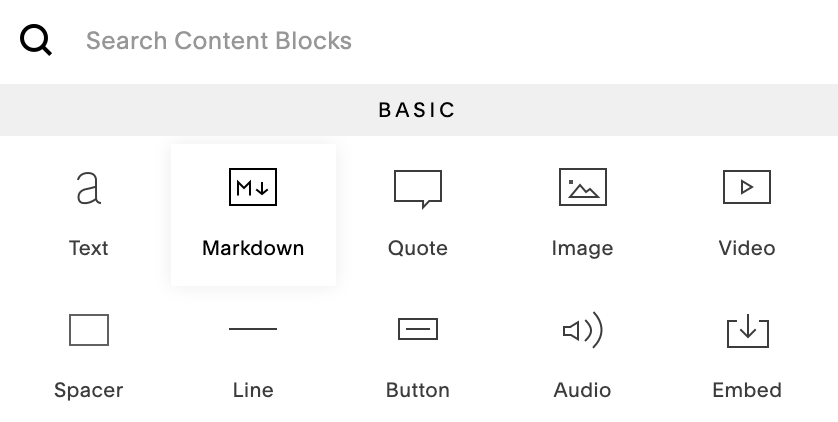 Squarespace supports most basic Markdown syntax elements, but support for a number of extended syntax elements is lacking. One disadvantage is that the editor for the Markdown block is a tiny box and the text is displayed in a minuscule (and non-adjustable) font size. You're probably better off copying and pasting the text in from another application.
Squarespace Markdown Support
Squarespace provides support for the following Markdown elements.
See Also