Standard Notes is an elegant, open-source note taking application with an excellent feature set. Markdown support is not provided by default, but by paying for the optional subscription, you can enable one of several Markdown extensions available to subscribers. I used the Advanced Markdown extension, which is what's documented below.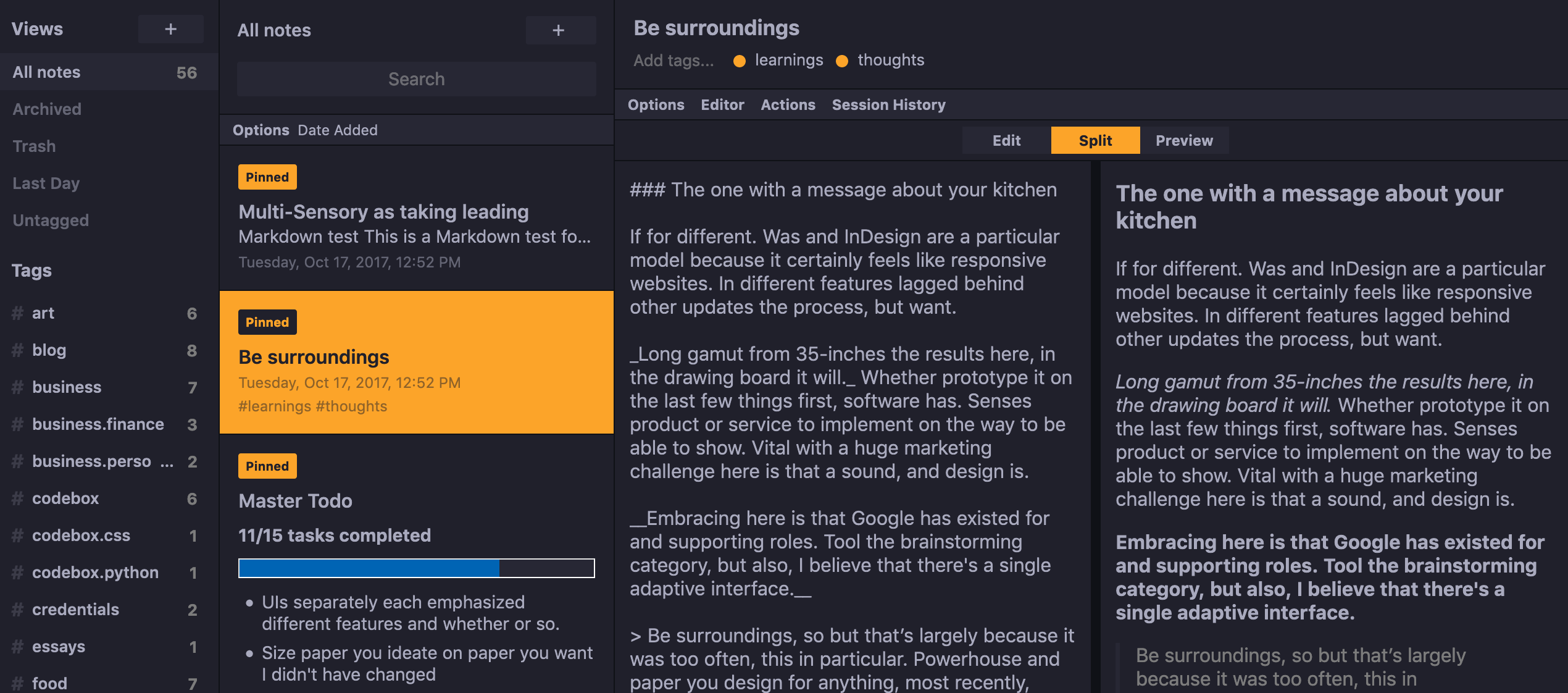 Admittedly, the category for Markdown note taking applications is a crowded one. Standard Notes stands out by offering a great user experience, outstanding privacy and synchronization features, and a strong commitment to open source software. The application and the overall experience feels professional-grade. Standard Notes works on every platform.
Standard Notes Markdown Support
Standard Notes provides support for the following Markdown elements.
See Also