Visual Studio Code is a source code editor. It is extensible, free, open-source, and cross-platform. It owes much of its success to its active community of extension developers. Whenever it lacks a certain feature, there is usually an extension to fix that shortcoming. Its out-of-the-box Markdown support includes:
CommonMark support
Syntax highlighting
Preview
Autocompletion
Themes
Code style
It does not support WYSIWIG editing. While Visual Studio Code does not come with out-of-the-box ability to export Markdown to any other formats, it can copy Markdown code with syntax coloring intact.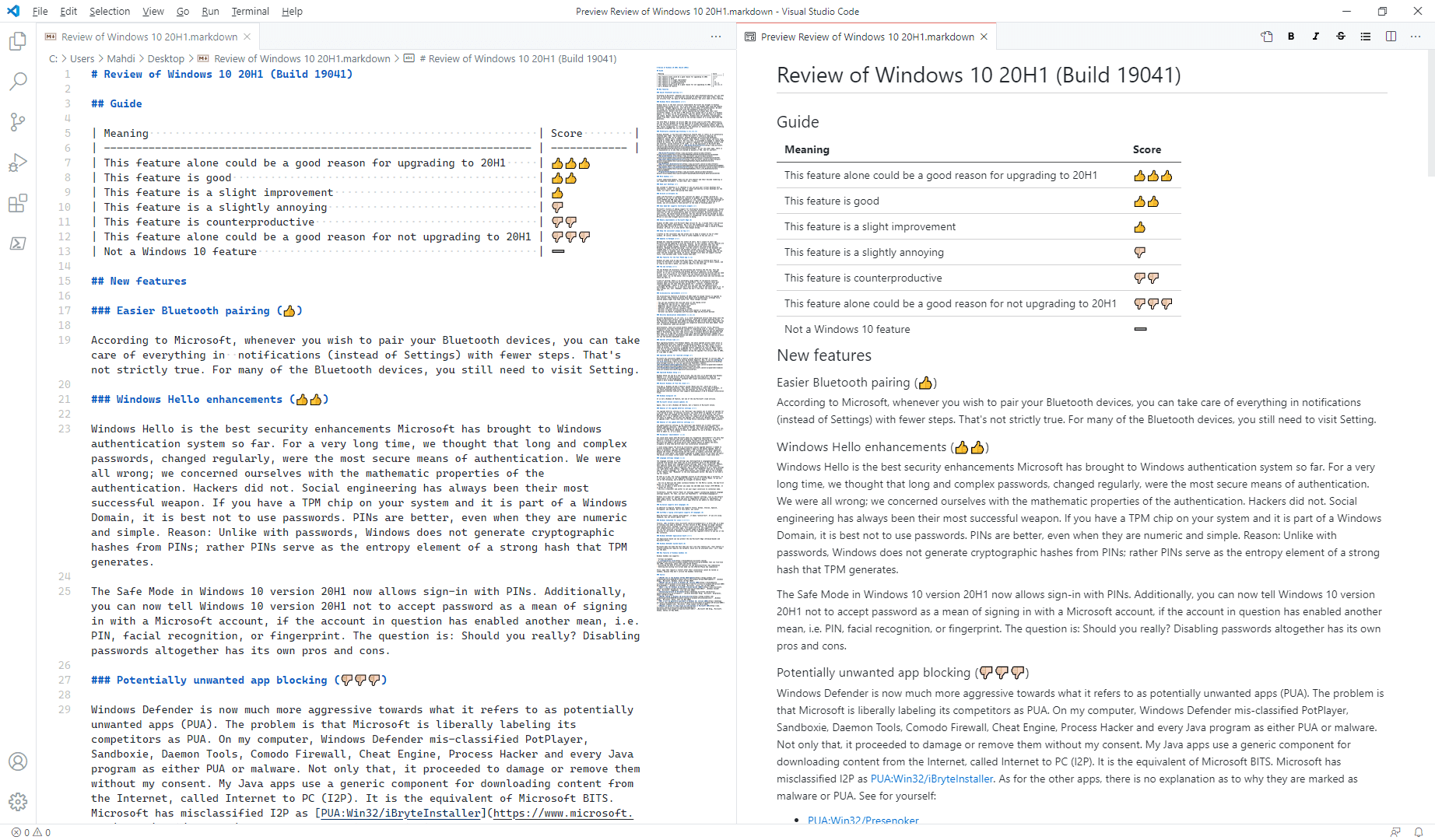 Markdown extensions available in the Visual Studio marketplace extend it with the following features:
Extended syntax (e.g. "Markdown Extended")
Markdown code formatting (e.g. "Prettier - Code formatter")
Exporting to other formats (e.g. "Markdown Preview Enhanced")
UI elements (e.g. "Markdown Shortcuts")
Extended markdown syntax highlighting (e.g. "One Dark Pro")
Linting (e.g. "markdownlint") – It is a feature for developers but a huge annoyance for ordinary writers
Style-compliance kits for different services (e.g. "Docs Authoring Pack" for Microsoft Docs)
Spelling check (e.g. "Code Spell Checker")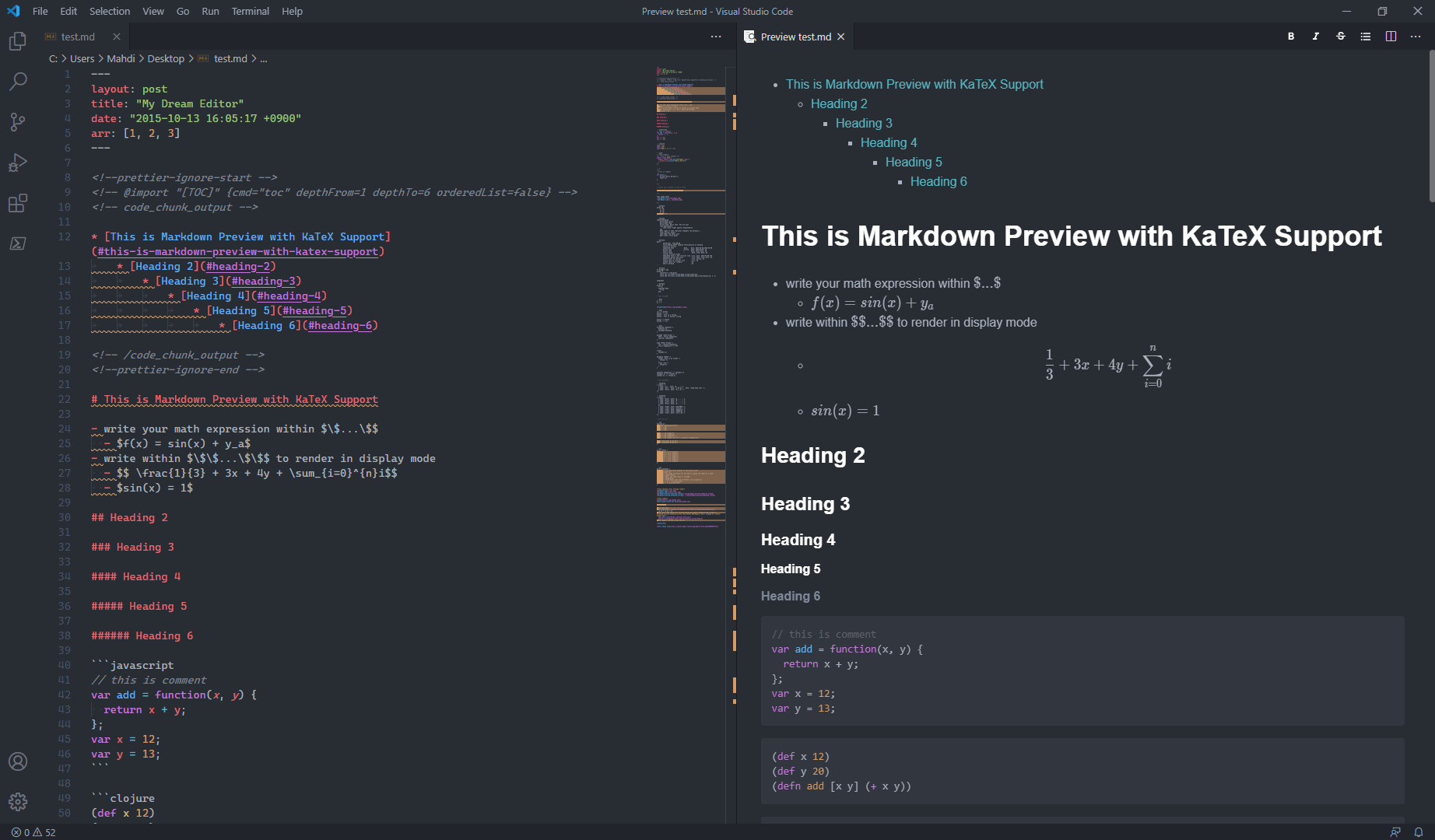 VS Code Markdown Support
VS Code provides support for the following Markdown elements.
See Also